Posted by Judy Burks on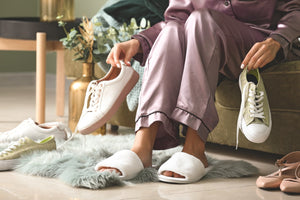 Hello, beautiful! As quarantine restrictions are beginning to lift in some areas, more people are (safely) heading out. There are overachievers out there who have somehow stayed the same same size all these (annoying) months. And they are ready to throw on a little black dress and their highest heels and flit flawlessly back into the world.  But there are also many of us who have become quarantine creatures. And instead of flitting flawlessly out of quarantine, we are more like crawling out of it. And that's okay.  But as we transition back into the real world (eventually), some of...
Posted by Judy Burks on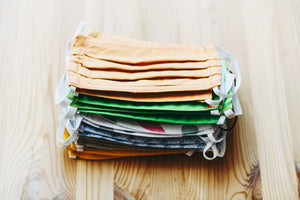 Mandatory doesn't have to mean ugly. In the season we are living in, where health and safety are on our minds 24/7, the new "norm" is wearing a mask. By now, you have probably read up on all the benefits of wearing a mask in public. You know all about how it not only helps protect you but others as well. But it doesn't mean we all like to wear it. Especially in hot August weather. Bright, sunny, 100 degrees with 100-percent humidity. Doesn't that just scream "I want to cover my face!" Maybe not! But safety and state-ordered mandates...