Posted by Judy Burks on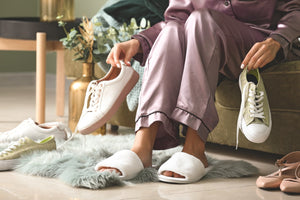 Hello, beautiful! As quarantine restrictions are beginning to lift in some areas, more people are (safely) heading out. There are overachievers out there who have somehow stayed the same same size all these (annoying) months. And they are ready to throw on a little black dress and their highest heels and flit flawlessly back into the world.  But there are also many of us who have become quarantine creatures. And instead of flitting flawlessly out of quarantine, we are more like crawling out of it. And that's okay.  But as we transition back into the real world (eventually), some of...
Posted by Judy Burks on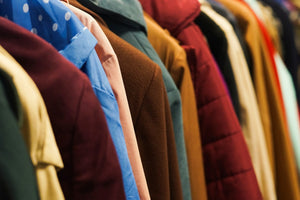 Cold weather is finally starting to stick here in Texas (maybe?), and we are all excited about it. Colder weather means one thing: JACKETS!  Short jackets or long ones, light cover-ups, or heavier coats, we are here for all of them.  But with so many types out there, how do you know which jackets you need to have?  Texas weather has a way of always flipping on us when we least expect it. It is essential, then, for your closet to be stocked like a military-grade arsenal of personal preparedness for the cold.  Easily, your greatest (and most fun!) wintry...
Tags:

apparel, blazer, bomber jacket, clothing, coat, coats, cold weather, comfy, denim jacket, duster coat, fall, fall fashion, fashion, faux fur coat, hello beautiful, jacket, jackets, jackets you need to have, leather jacket, puffer coat, raincape, raincoat, shopping, statement coat, trench coat, winter, winter fashion
Posted by Judy Burks on
When you think boutique you probably think chic, stylish and fancy. But what you may not know is that boutiques often have the best in "comfy." In a world, where working moms are now working from home (and homeschooling), comfort has never been such a necessity.